Bikers Against Child Abuse, Queensland (B.A.C.A.) - 100 Mile Ride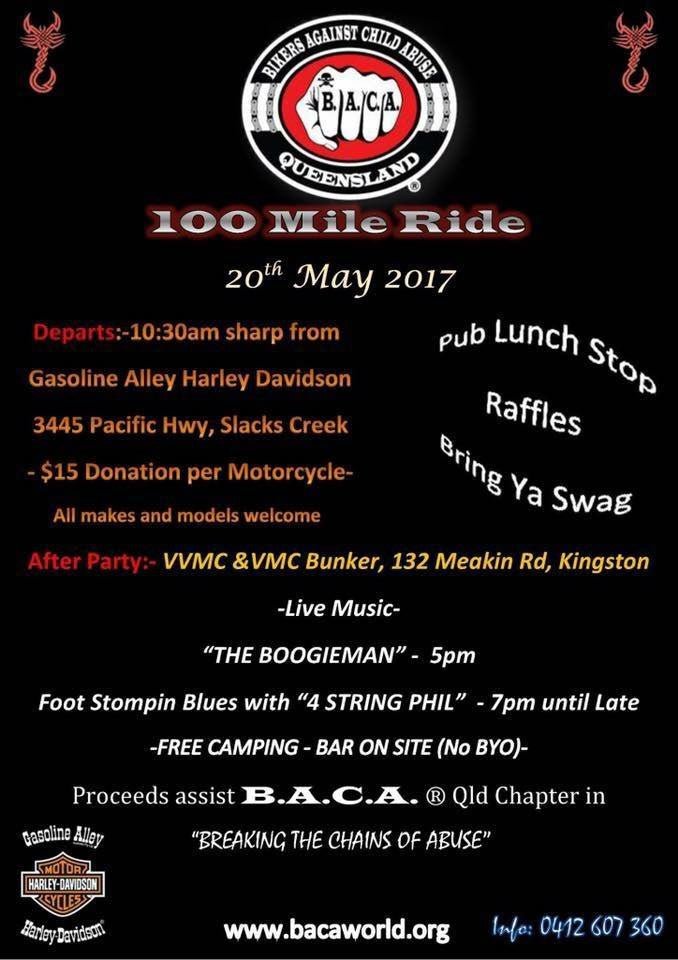 HogLights is proud to sponsor this upcoming event. We will be offering a $400 shop voucher for raffle to help raise funds and awareness for B.A.C.A.
Join in in the ride guys and help support a worthwhile cause.
On May 20th, 2017, members and supporters of BIKERS AGAINST CHILD ABUSE ® across the world will ride for awareness.
By sponsoring the Queensland Chapter with a donation, you will help B.A.C.A. ® in our Mission. No donation amount is too small and every cent is appreciated.
If you would like to sponsor the 2017 ride, please click on the link below to find all relevant contact details
http://australia.bacaworld.org/australia/queensland/